As you walk into the lobby of the beautiful Paul Green Theatre for August Wilson's "How I Learned What I Learned", you might notice something intriguing: A giant whiteboard covered with small pieces of paper with a question written in green marker –
What is the most important lesson you've learned in life?
If you walk a little closer, you'll see that the pieces of paper are covered with the wisdom of our audiences.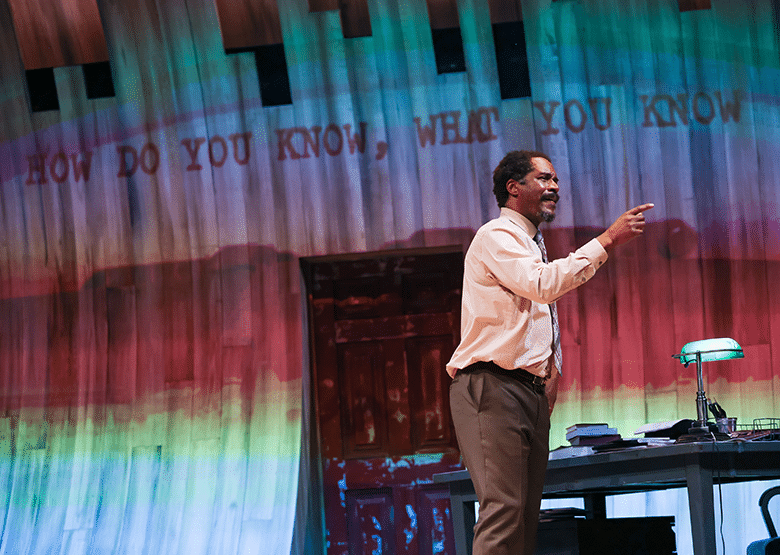 August Wilson shares with us many lessons in his theatrical memoir, "How I Learned What I Learned" including "Demand respect from everyone", "Cut your losses early", and "There's a way under, around, and through any door". As a patron, you may learn lessons from the show, but PlayMakers Repertory Company is interested in what bits of wisdom you can offer us.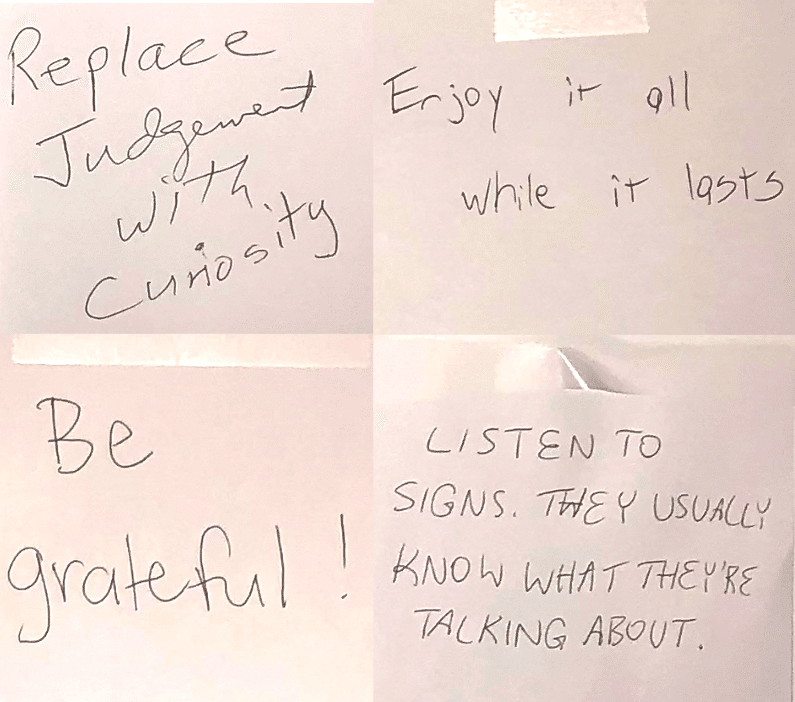 Throughout the run of the show, patrons have been posting lessons they have learned, and it has inspired PlayMakers as well as other theatergoers. Melissa Rooney from the Triangle Reviews writes that the lesson board "was a worthwhile mental exercise and reading the things that others wrote brought tears to [her] eyes."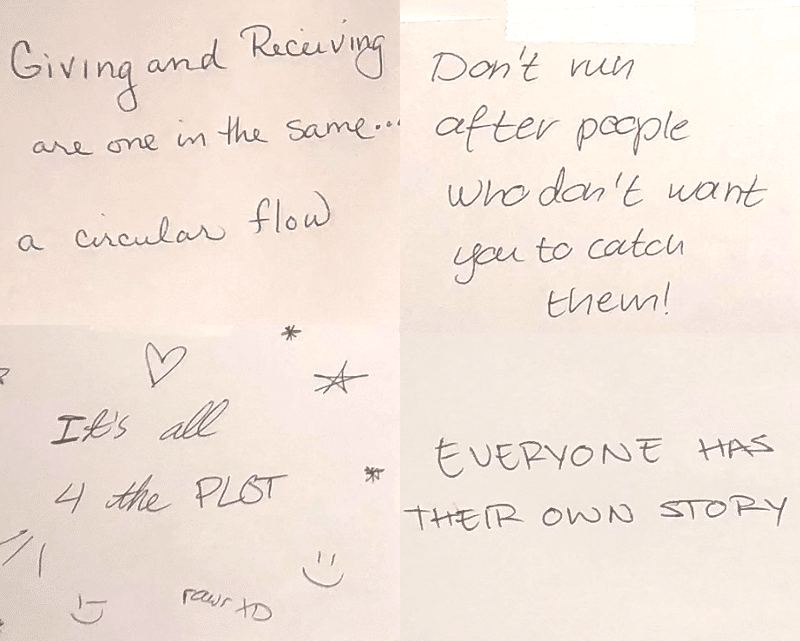 The lessons that patrons have shared so far range from endearing messages like "Take it one day at a time" and "Be grateful", all the way to some more light-hearted lessons such as "check your shoes for bugs". Come see the show and share your wisdom with us!

Join us at PlayMakers for August Wilson's How I Learned What I Learned , on stage April 27-May 15, 2022. Get your tickets today!
---
Footnotes
1Melissa Rooney "PlayMakers Rep's Production of August Wilson's How I Learned What I
Learned, Starring Samuel Ray Gates, Is a Gift to Triangle Theatergoers" May 5, 2022 Triangle Reivew