Here at PlayMakers we love recreating productions in fresh and exciting ways and that's exactly what we're doing with the upcoming musical My Fair Lady. The PlayMakers' creative team is working on designing the piece to be different than the 1964 film version starring Audrey Hepburn and Rex Harrison—this production is more than just a "dusting off" of the movie and may contain some twists and turns that audiences will not be expecting!
How will director Tyne Rafaeli and her creative team work to make the production new, yet also appealing to audiences who first fell in love with the movie version?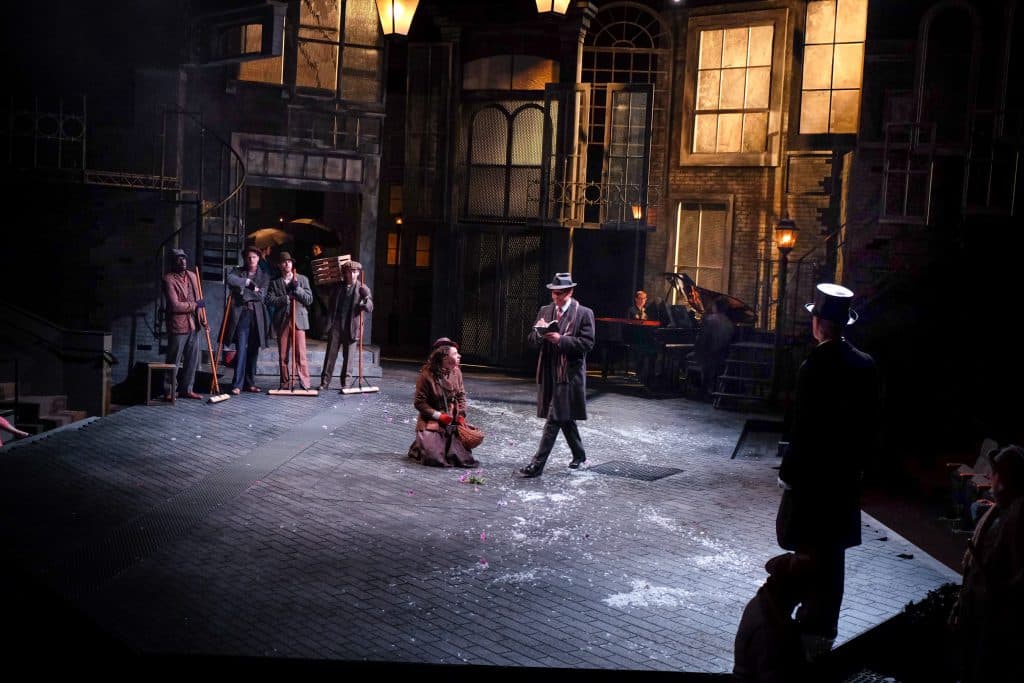 As costume designer Andrea Hood explains, each facet of production—including the costume design—is tailored the audience of the era. In the movie version of My Fair Lady, costumes were made in a fashion that was aesthetically relevant and pleasing in the 1960s—for example, the tightness of the women's corsets and bright coloring of scenery still managed to give a nod to an art-deco, modern relevance to the era while still placing the costuming firmly in the early 1910s. For this PlayMakers' reimagining, scenery and costume design will have to cater to audiences today—the visual ideas of wealth and ornateness has changed drastically since the 1960s. Add to that the current conversations surrounding power dynamics between men and women, the circumstances of the wealthy and the poor, and the stresses of success, and director Tyne Rafaeli considers it her mandate to respond to these circumstances in the detailing of costumes, set, and the overall aesthetic of the production, making the classic more relevant to an audience in 2017, all while still embracing the exceptional narrative execution of the original.
"So what do the characters already have inside themselves and what do they find in each other that's helping push this connection forward? This very female, empowered connection where a man can be wrong and can be unkind… Eliza is not the just this little underdog anymore. That's the real change."
Andrea Hood on Eliza's feminist power
"We're trying to keep it feeling like clothes and not costumes, which is very difficult for a musical," Andrea says. Making scenes as realistic as possible is an important factor when appealing to a 21st-century audience. Feminist thought is also highlighted in the production—something that comes naturally to the all-female design team. The production concept emphasizes female empowerment and progressive political ideas, partly through clothing that better suits the characters by being both more flattering and more comfortable and stabilizing. Menswear will also mirror modern styles, departing significantly from the familiar movie costume design, with costumes that are less structured and stiff. "It's not just about being formal," Andrea says, "It's about being rich. And how attractive, but intimidating that can be."
Director Tyne Rafaeli has further chosen to focus on the difference between rich and poor characters and how their disparate worlds are only a windowpane away from each other. This proximity can be seen readily through set design, interactions, and of course, costume. Andrea has worked with styles that have resurfaced over the past century that portray wealth and aristocracy and work together onstage to portray the division between social and economic classes. Difference in designs of poorer and wealthier characters invite the audience to examine how similar class divisions between the rich and the poor exist today, where extreme wealth and power often lends itself to intimidation and fear, as we'll see particularly with Eliza at the Embassy Ball.
"…we wanted it to be a beautiful and intoxicating, but imposing surrounding for Eliza who's trying to find her footing in it."
Andrea Hood on costumes and their impact on the production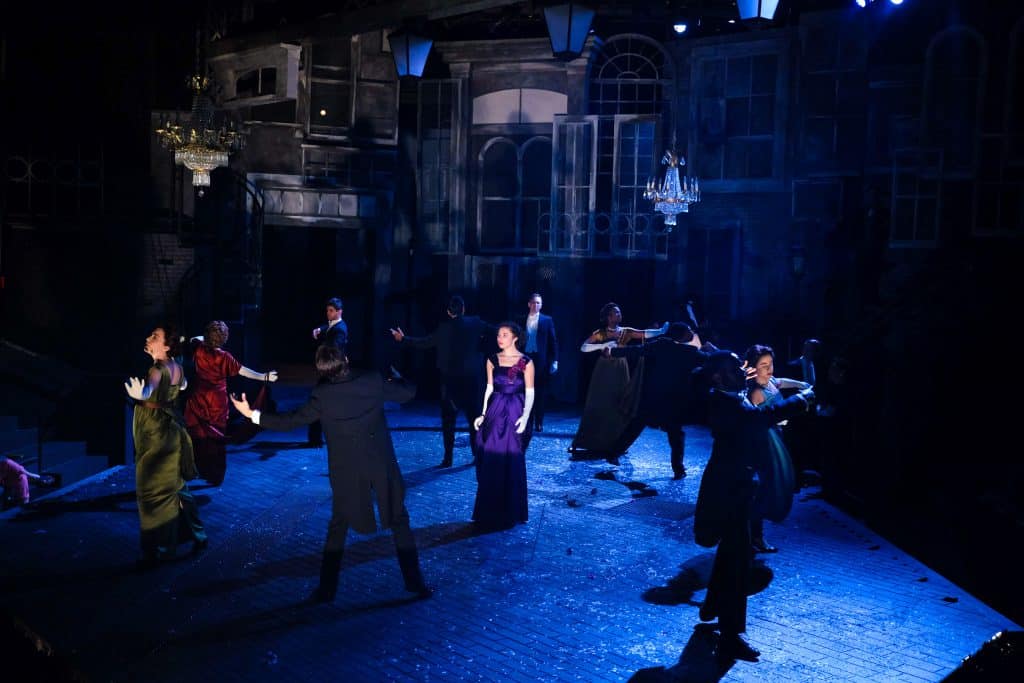 My Fair Lady will be onstage April 5- 29 at PlayMakers Repertory Company. For tickets, click here or call 919.962.7529.