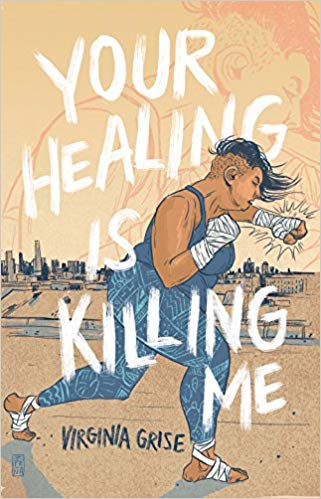 Virginia Grise's one-woman piece Your Healing is Killing Me is coming to the PlayMakers stage next week, but there's one important thing to keep in mind:
This is not a play.
Instead, Virginia calls it a performance manifesto and a "meditation on political and artistic practice."
Through her manifesto, Virginia takes us, step by step and motion by motion, alongside a Queer Chicana battling physically and emotionally damaging health issues in a capitalist-driven society that, in the eyes of the healthcare system, effectively reduces her to numbers and ointment bottles.
Illustrations of Chairman Mao Tse-tung's 4-Minute Physical Fitness Plan are dispersed throughout the manifesto, presenting new first-person entries of scattered thoughts and memories with each new exercise. Virginia said she's used the plan in her past teaching to help those self-conscious or embarrassed about their physical appearance gain confidence and expel anxiety. The exercises reinforce her attention self-sustenance and proclamation through struggle and trauma.
"I wanted to write a response, a declaration, a provocation but (like anything I have ever written), I never arrive anywhere in a straight line," she said. "The manifesto takes a few twists and turns along the way."
Virgina said her piece actually stemmed from a realization that her work meant something to audiences listening and watching her ideas unfold before them.
"It started as a reaction to the first time someone demanded that my work needed a trigger warning," she said, "the feeling that my lived reality—my stories about me and my people—needed a warning before them, before they could be told, before they can be shared with others."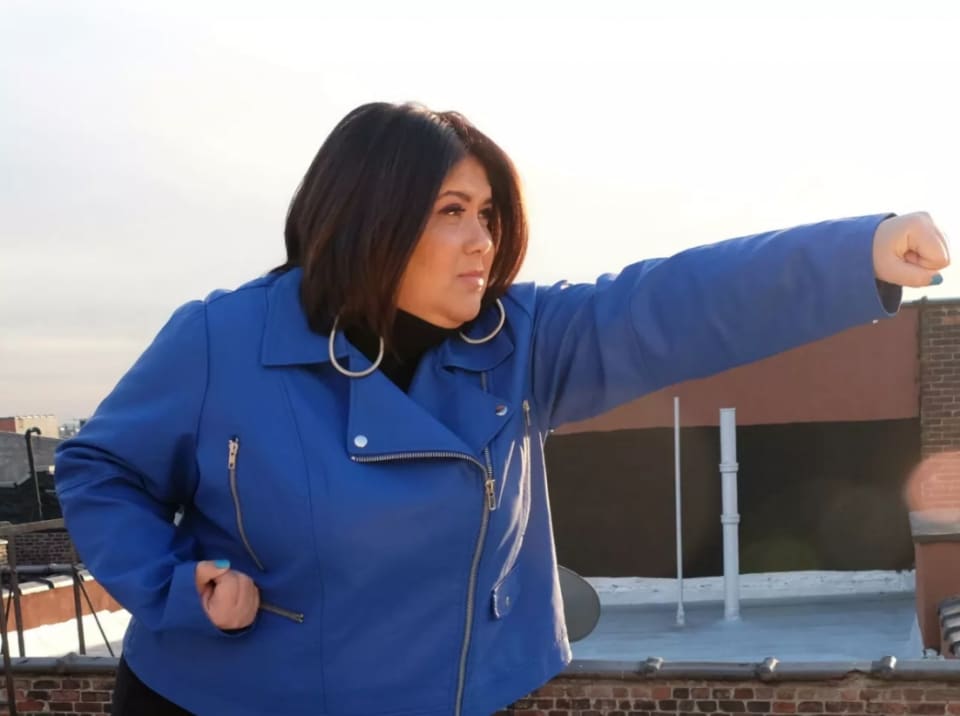 Virginia Grise practices part of Chairman Mao's 4-Minute Physical Fitness Plan.
Your Healing is Killing Me was first performed at the Multicultural Education and Counseling through Arts (MECA) in Houston, TX and again at JACK in Brooklyn, New York.
In both performances, Virginia played the role she created through the manifesto. However, under the direction of Misha Chowdhury, actress Florinda Bryant will take the stage for Your Healing is Killing Me at PlayMakers.
"I am always humbled when a group of folks I don't know read something I have written and decide that they are going to put their time and energy into staging it, bringing it to life," Virgina said.
This is the first time that Virginia has worked with her collaborators, an altogether positive experience so far.
"I am very excited to see Florinda Bryant embody this text for the first time here at PlayMakers," she said, of a piece that intentionally challenges what we consider to be traditional theatre.
"It is still not a play," Virginia reminds us. "I believe that we can imagine theatre beyond the play."
Your Healing Is Killing Me will be onstage April 24-28. Get your tickets today!