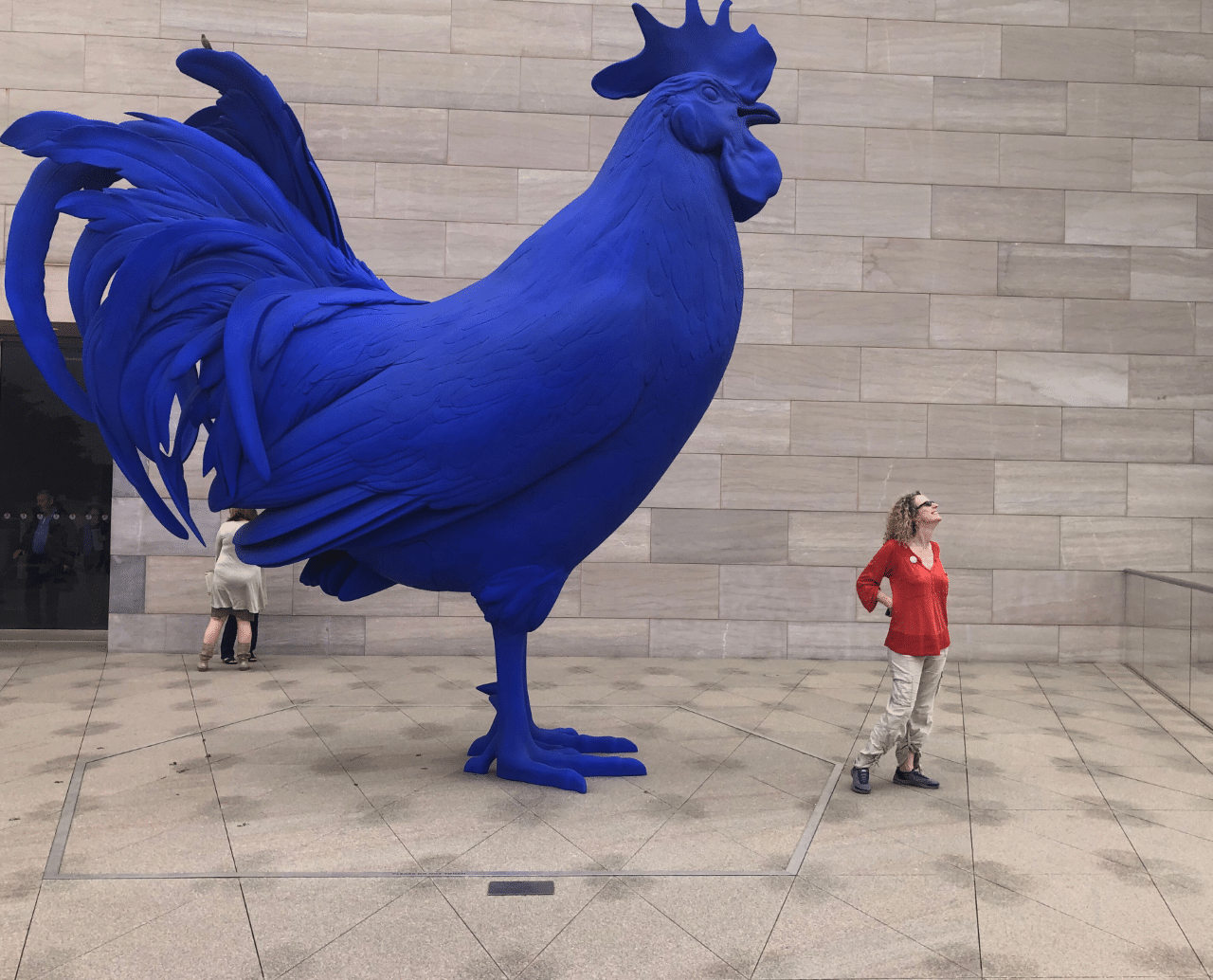 Our Artistic Director Vivienne Benesch has been at the Folger Theatre in Washington D.C. for the last few weeks. While we're sad she's not with us, she's shared a couple pretty amazing things about what she's been working on.
Vivienne is currently directing Love's Labors Lost, one the earliest Shakespeare comedies to be performed for Queen Elizabeth I. And she found a perfect setting for her production: the Paster Reading Room of the Folger Shakespeare Library!
"Well, this is our Navarre!" Vivienne told the Folger's Artistic Producer upon walking into the room. Not unlike Navarre, the famous reading room is a place of great reverence for learning. How delightfully "meta," then, to set one of Shakespeare's living pieces of art in a place that celebrates him as one of history's greatest teachers of the human condition.
For another week or so, Vivienne will be consumed by the linguistic gymnastics of Love's Labor's Lost, the big-heartedness of Shakespeare's emerging worldview, and the charm of the play itself—along with all its charming imperfections.
Top row (l to r): Yesenia Iglesias, Amelia Pedlow, Kelsey Rainwater; bottom row (l to r): Matt Dallal, Joshua David Robinson, Zachary Fine. (Photo by Brittany Diliberto)
Here are two fun facts about Vivienne's work in D.C.:
1. She saw her 1st Shakespeare show in D.C. at the Folger, the very same place she's directing now! A decidedly less comedic show: King Lear, back in the early 90s.
2. Vivienne is actually working with a few artists who's work you might recognize from right here at PlayMakers, including the writer and director of Bewilderness, Zack Fine, as well as Joshua David Robinson, who played Robin Hood in our production of Sherwood. Lee Savage, who created our set for Detroit '67, and Tracy Christensen, who designed costumes for Three Sisters and Sherwood, are also working on the project.
The production opens on May 6 and we can't wait to see it. But most of all, we can't wait to have Viv to ourselves again!