As the set was designed, it was important that we hold on to Violet's Appalachian roots, and the trees instantly take us there.Matt Steffens, Director of Violet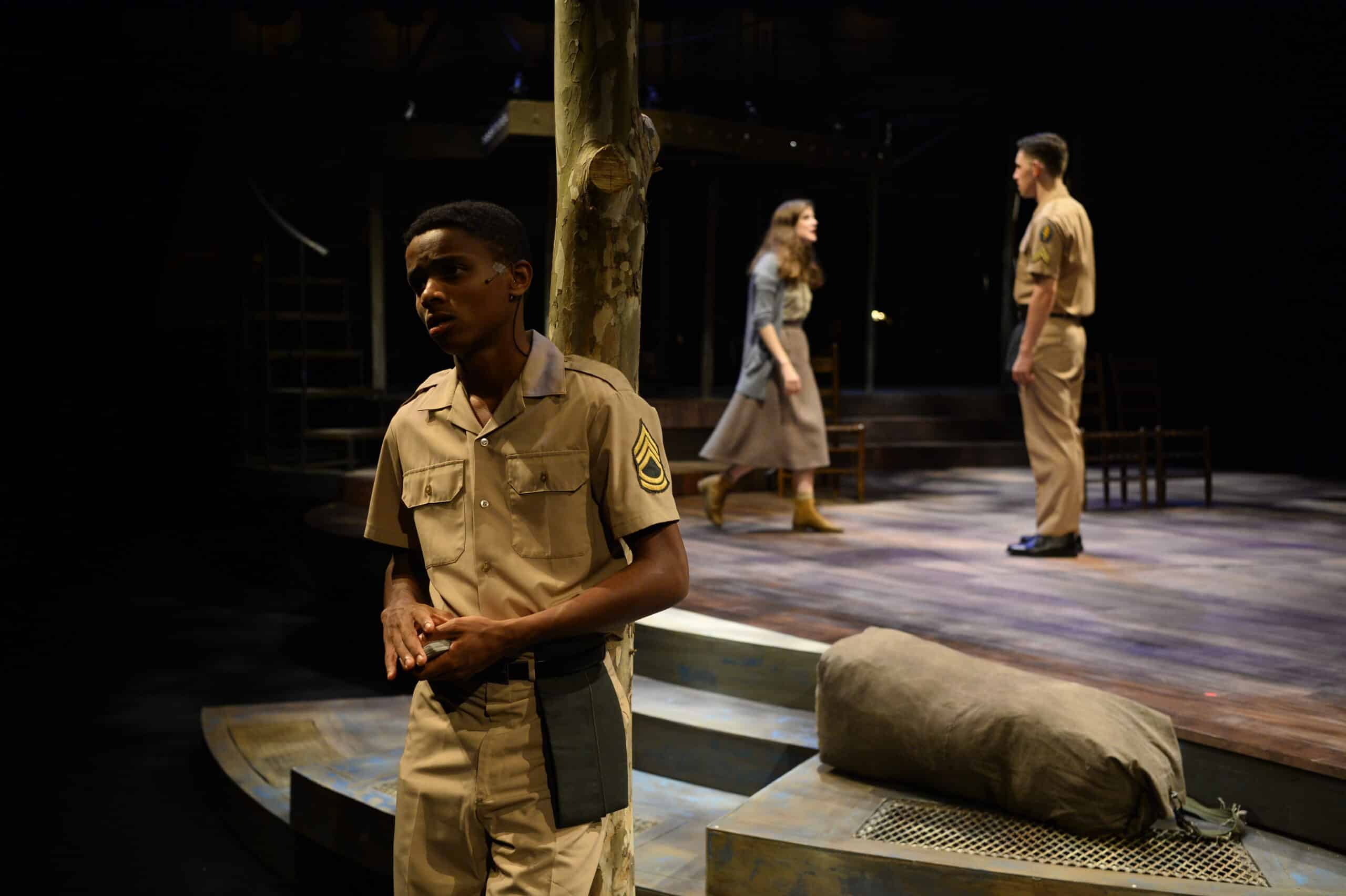 Presyce Baez as Flick with Ainsley Seiger as Violet and Wilson Plonk as Monty on the set of Violet. Photo by Jon Gardiner
PlayMakers' Summer Youth Conservatory allows high school students to get involved in all aspects of creating theatre, both onstage and backstage. This year, when set designer Robin Vest (SYC's Hairspray, Guys & Dolls) included the use of real trees on stage in her design, the Theatre Tech crew had a special project!
Laura Pates, Technical Director for Violet, led the Theatre Tech students on what she dubbed a "Tree-venture." The crew headed to the Haw River to select three trees for the stage.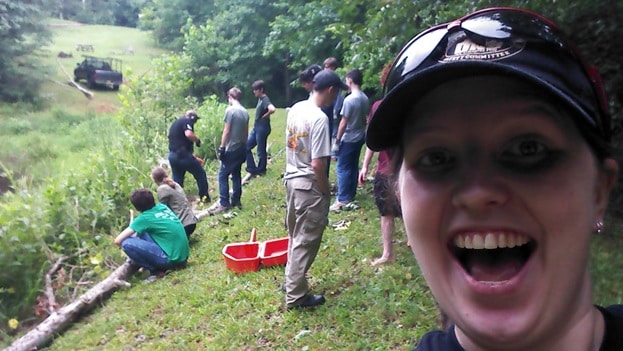 Laura Pates and the Theatre Tech crew with one of their trees.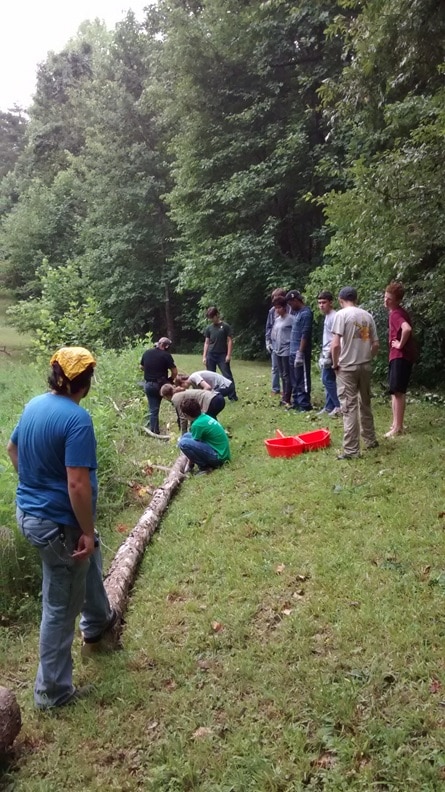 The students prepare to lift the tree so Adam Maxfield (Assistant Technical Director) can trim off the branches.
The shop truck is loaded up and ready to head to the theatre!
Laura reveals, "Getting the trees through the rest of the scenery was the first challenge. Finding creative, hidden ways to lock them into place was an even bigger challenge!"
The trees are loaded into the Paul Green Theatre.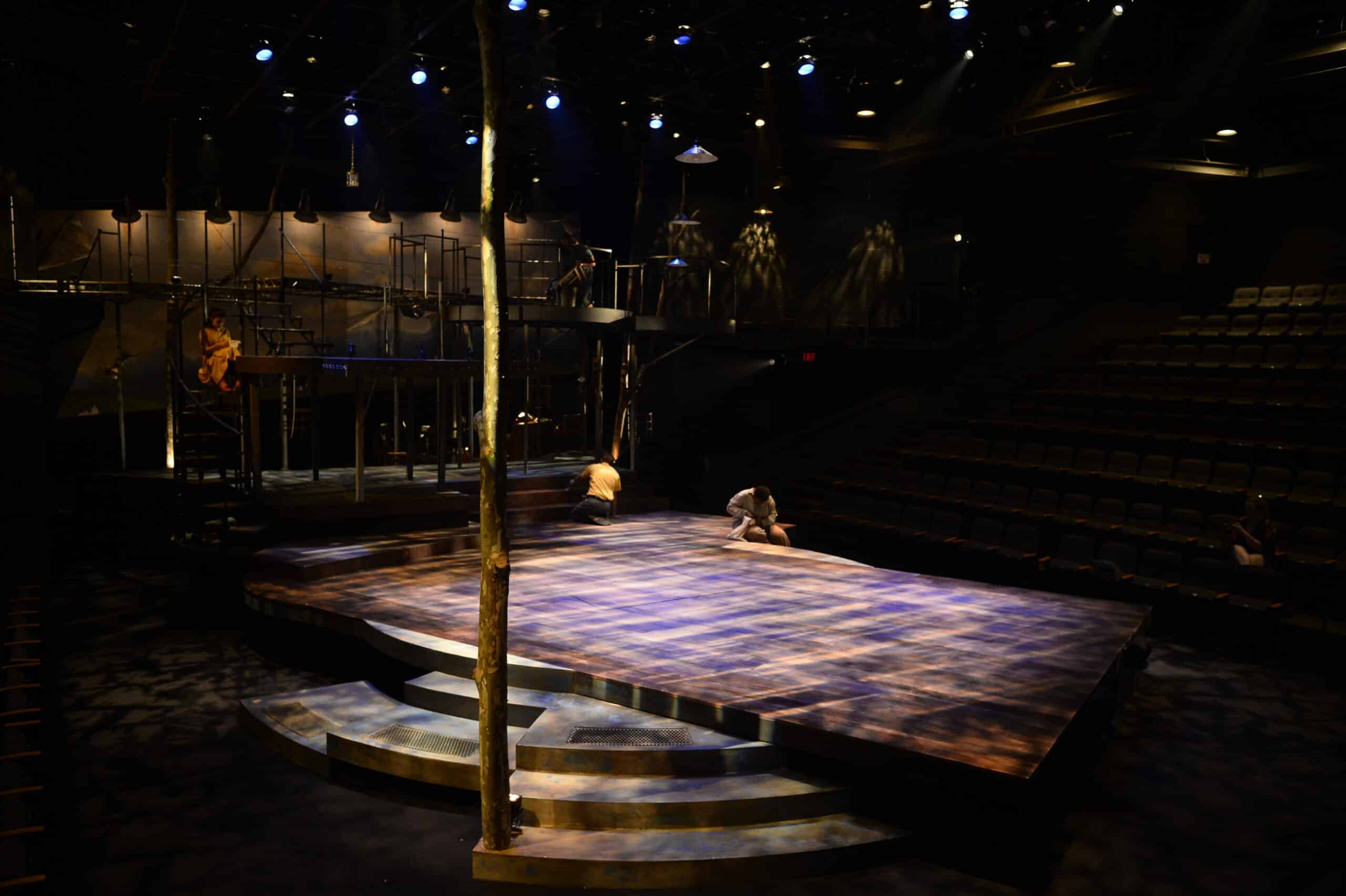 A look at the finished set! Photo by Jon Gardiner
See a show with true North Carolina roots – Violet is onstage through July 31.
Click here for tickets!