Subscribe & Save!
Buy Tickets
by Nambi E. Kelley
based on the novel by Richard Wright
Directed by Colette Robert
When you look in the mirror, what do you see?
On Chicago's South Side in the 1930s, Bigger Thomas struggles to find a place for himself in a world where systemic oppression and poverty make fear and violence the everyday currency of life.
Most famously adapted by Carolina's own Paul Green, Richard Wright's seminal novel is ready to capture the hearts and minds of another generation with Nambi E. Kelley's heart-stopping and theatrical new adaptation.
"gutsy, powerful, relentless…"
Chicago Tribune
CONTENT WARNING
Rated R for sexual and racial violence, and strong language. For specific information, please contact our Box Office at 919.962.7529.
RUN TIME
Approximately 90 minutes. No intermission. (Subject to change.)
Many thanks to our co-producer: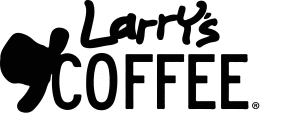 This project was supported by the North Carolina Arts Council, a division of the Department of Natural and Cultural Resources.
TICKETS AND SHOWTIMES
---
MON

TUE

WED

THU

FRI

SAT

SUN

SEP 11

7:30p P

SEP 12

7:30p P, V

SEP 13

7:30p P

SEP 14

7:30p★

SEP 15

2:00pOC, 🗣

SEP 16

SEP 17

7:30p
C, 👌, 🗣

SEP 18

7:30p🗣

SEP 19

7:30p

SEP 20

7:30p

SEP 21

UNC
FOOTBALL

SEP 22

2:00p🗣

SEP 23

SEP 24

7:30p🗣

SEP 25

7:30p

SEP 26

7:30p

SEP 27

7:30p

SEP 28

UNC
FOOTBALL

SEP 29

2:00p
7:30p
Where Are We Now?
---
As part of our 2019/20 Legacy | NOW season, PlayMakers is hosting a series of post-show conversations facilitated by local artists, scholars, and cultural workers entitled: Where Are We NOW? After select performances, we will invite audience members to gather in an adjacent space for a fluid, dynamic, and intergenerational discussion on the themes of each play. You don't even need to have tickets for that performance in order to join us for the conversation!
---
Sunday, September 15
Join us in Room 105 after the show for a discussion on adaptation for the theatre. (Begins at approximately 3:45p)
Mike Wiley, playwright

Acclaimed actor and playwright Mike Wiley has spent the last decade fulfilling his mission to bring educational theatre to young audiences and communities across the country. In the early days of his career, Wiley found few theatrical resources to shine a light on key events and figures in African-American history. To bring these stories to life, he started his own production company.Through his performances, Wiley has introduced countless students and communities to the legacies of Emmett Till, Henry "Box" Brown and more. His recent works include a one-man play based on Tim Tyson's memoir Blood Done Sign My Name and The Parchman Hour, an ensemble production celebrating the bravery and determination of the Freedom Riders who risked their lives to desegregate Southern interstate bus travel in 1961.Mike Wiley has a Masters of Fine Arts from the University of North Carolina at Chapel Hill and is the 2010 and 2014 Lehman Brady Visiting Joint Chair Professor in Documentary Studies and American Studies at Duke University and the University of North Carolina at Chapel Hill. In addition to his numerous school and community performances, he has also appeared on Discovery Channel, The Learning Channel and National Geographic Channel and has been featured in Our State magazine and on PBS' North Carolina Now and WUNC's The State of Things.
Randall Kenan, author

Randall Kenan's first novel, A Visitation of Spirits, was published by Grove Press in 1989; and a collection of stories, Let the Dead Bury Their Dead, was published in 1992 by Harcourt, Brace. That collection was nominated for the Los Angeles Times Book Award for Fiction, was a finalist for the National Book Critics Circle Award, and was among The New York TimesNotable Books of 1992. He is also the author of a young adult biography of James Baldwin (1993), and wrote the text for Norman Mauskoff's book of photographs, A Time Not Here: The Mississippi Delta (1997). Walking on Water: Black American Lives at the Turn of the Twenty-First Century was published by Alfred A. Knopf in 1999, and was nominated for the Southern Book Award. The Fire this Time, a work of nonfiction, was published in July 2007.From 1985 to 1989 he worked on the editorial staff of Alfred A. Knopf, Inc., publishers. In 1989 he began teaching writing at Sarah Lawrence College and Columbia University. He was the first William Blackburn Visiting Professor of Creative Writing at Duke University in the fall of 1994, and the Edourd Morot-Sir Visiting Professor of Creating Writing at UNC-Chapel Hill in 1995. He was the John and Renee Grisham Writer-in-Residence at the University of Mississippi, Oxford (1997-98), Visiting Professor of Creative Writing at the University of Memphis, and held the Lehman Brady Professorship at the Center for Documentary Studies at Duke University. He has also taught urban literature at Vassar College.He is the recipient of a Guggenheim Fellowship, a Whiting Writers Award, the Sherwood Anderson Award, the John Dos Passos Award, and was the 1997 Rome Prize winner from the American Academy of Arts and Letters. He was awarded the North Carolina Award for Literature in 2005.
Tuesday, September 17
Join us in Room 105 after the show for a discussion with PlayMakers Associate Artistic Director Alejandro Rodriguez and Company Artistic Associate Kathryn Hunter-Williams.
(Begins at approximately 9:15p)
Sunday, September 22
Stick around in the theatre after the show for a discussion with the cast of Native Son.
(Begins at approximately 3:45p)
Tuesday, September 24
Stick around in the theatre after the show for a discussion around "Reckoning: Race, Memory and Reimagining the Public University" with folklorist Kirsten Mullen.
(Begins at approximately 9:15p)