Subscribe & Save!
Buy Tickets
by William Shakespeare
Directed by Andrew Borba
Winning is easy, governing is harder
Shakespeare's classic play of politics and power hits the stage at PlayMakers for the first time ever. When Julius Caesar's heroic magnetism threatens to undo four centuries of republican rule in Rome, a small band of patriots conspire to put things right. But they just might unleash more chaos than they bargained for.
"In this moment of political tumult and upheaval, there's never been a better time to engage with this play and the hard truths it offers about leadership, listening, and revolution."
Vivienne Benesch, PlayMakers' Producing Artistic Director
AGE RECOMMENDATION
This play deals with betrayal, assassination, and the nature of just governance. We encourage all patrons to use their own discretion in determining the appropriateness of the material. Please refer to this plot summary if you have any concerns.
RUN TIME
Approximately 2 1/2 hours, including one, 15-minute intermission. (Subject to change.)
TICKETS AND SHOWTIMES
---
MON

TUE

WED

THU

FRI

SAT

SUN

MAR 4

7:30p P

MAR 5

7:30p P, V

MAR 6

7:30p P

MAR 7

MAR 8

MAR 9

MAR 10

7:30p C, 👌

MAR 11

MAR 12

MAR 13

MAR 14

MAR 15

MAR 16

MAR 17

MAR 18

MAR 19

MAR 20

MAR 21

MAR 22

2:00p ¿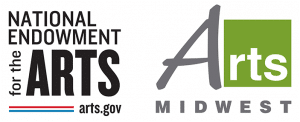 The National Endowment for the Arts in partnership with Arts Midwest presents Shakespeare in American Communities. PlayMakers Repertory Company is one of 40 professional theater companies across the nation selected to perform a Shakespeare play with a professional team of actors for middle- and high-schools and conduct related educational activities for students.
Where Are We Now?
---
As part of our 2019/20 Legacy | NOW season, PlayMakers is hosting a series of post-show conversations facilitated by local artists, scholars, and cultural workers entitled: Where Are We NOW? After select performances, we will invite audience members to gather in an adjacent space for a fluid, dynamic, and intergenerational discussion on the themes of each play. You don't even need to have tickets for that performance in order to join us for the conversation!
---
Monday, February 17—IN THE WINGS
In partnership with the local public libraries, PlayMakers offers a free series of conversations with actors and artists about the work we put on stage.
7:00pm, Durham County Library–Stanford L. Warren Branch
Thursday, March 5—VISION SERIES
Peek behind the curtain and explore how a PlayMakers production comes together! Join the show's director and design team in an intimate conversation around initial inspirations, design concepts, and fun anecdotes from the rehearsal process.
6:00pm, Studio 101
Wednesday, March 11—SETTING THE SCENE
PlayMakers Resident Dramaturg Adam Versényi leads a pre-show discussion on the context and content of
Everybody
to help set up the World of the Play.
6:30pm, Studio 105
Sunday, March 15—TALKBACK
Stick around in the theatre after the show for a discussion with PlayMakers Resident Dramaturg Adam Versényi and the cast of
Julius Caesar
.
Begins at approximately 4:15p
Sunday, March 22—MINDPLAY
"The Fault within Ourselves" led by Harold Kudler, MD. In partnership with the Psychoanalytic Center of the Carolinas, these post-show conversations offer a psychoanalytic reading of our Mainstage productions.
Begins at approximately 4:15pm, Studio 105