Subscribe & Save!
Buy Tickets
Book by Terrence McNally
Lyrics by Lynn Ahrens
Music by Stephen Flaherty
Directed by Zi Alikhan
An era exploding, a century spinning
Nominated for thirteen Tony Awards® including Best Musical, this triumphant masterpiece bursts forth with show-stopping splendor and unbridled passion. Prepare to be swept away by the diverse rhythms of the turn of the 20th century as three intersecting narratives capture the rich complexity of the American experiment past, present, and future. Cultures clash, people change, and hope shines in the darkness.
"One of the great musicals of the 20th century!"
Chicago Tribune

"Glorious!"
Washington Post

"Dazzling…an astonishment!"
New York Times
AGE RECOMMENDATION
Due to some adult situations and the recurring use of racial slurs, we encourage all patrons to use their own discretion in determining the appropriateness of the material. Please refer to this plot summary if you have any concerns.
RUN TIME
Approximately 2 hours and 45 minutes. Run time includes one 15-minute intermission. (Subject to change.)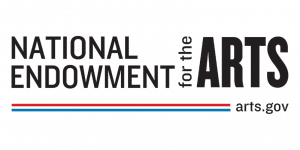 This project is supported in part by an award from the National Endowment for the Arts. To find out more about how NEA grants impact individuals and communities, visit www.arts.gov.
TICKETS AND SHOWTIMES
---
MON

TUE

WED

THU

FRI

SAT

SUN

NOV 20

7:30p P

NOV 21

7:30p P, V

NOV 22

7:30p P

NOV 23

7:30p★

NOV 24

NOV 25

NOV 26

7:30p C, 👌

NOV 27

NOV 28

HOLIDAY

NOV 29

NOV 30

DEC 1

DEC 2

DEC 3

DEC 4

DEC 5

DEC 6

DEC 7

DEC 8

2:00p ¿

DEC 9

DEC 10

DEC 11

DEC 12

DEC 13

DEC 14

DEC 15