Have you ever been so entranced by a show that you wished you could just live in it? So delighted by the harmonies of a musical that you wanted the cast to follow you around all day in surround sound?
Your wish is our command. Ragtime director Zi Alikhan has teamed up with award-winning, Broadway scenic designer Mark Wendland to fully steep you in the sweep of this epic musical. Not unlike the concepts brought about by Rachel Chavkin and her design team for Natasha, Pierre, and the Great Comet of 1812, Mark and Zi have tasked our incredible production team with transforming the entire Paul Green Theatre into a playing space for what will be quite the immersive theatrical experience!
"What I always want when I go to the theatre is for things to be happening where I don't expect them to be happening," said Mimi Lien, set designer for Great Comet.
The Off-Broadway production of Natasha, Pierre, and the Great Comet of 1812.
Zi and his team will capture the hustle-and-bustle of New York City in a similar way, as the turn-of-the-century action surrounds you on all sides, making you feel like one of the ensemble. (Don't worry! We won't drag you on stage!)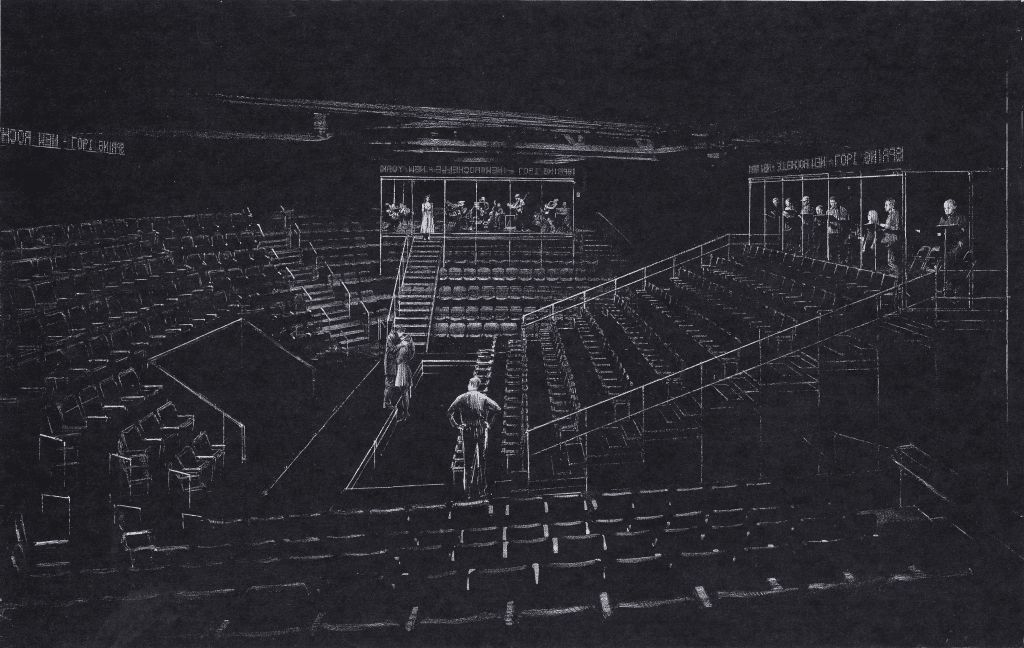 One of Mark Wendland's renderings for the immersive set of Ragtime.
"Mark and I are looking for ways to create a space that makes participation in the event a necessity," said Zi, "a space that creates investigators out of our audience instead of mere observers."
The Paul Green Theatre has always been an intimate space, but for this show, no matter where you sit in the theatre, you're likely to be mere inches away from any number of the actors.
"The play is not complete without both the actors and the audience. We are freeing the audience of the traditional relationship between spectator and spectacle."
Zi Alikhan, director
click to enlarge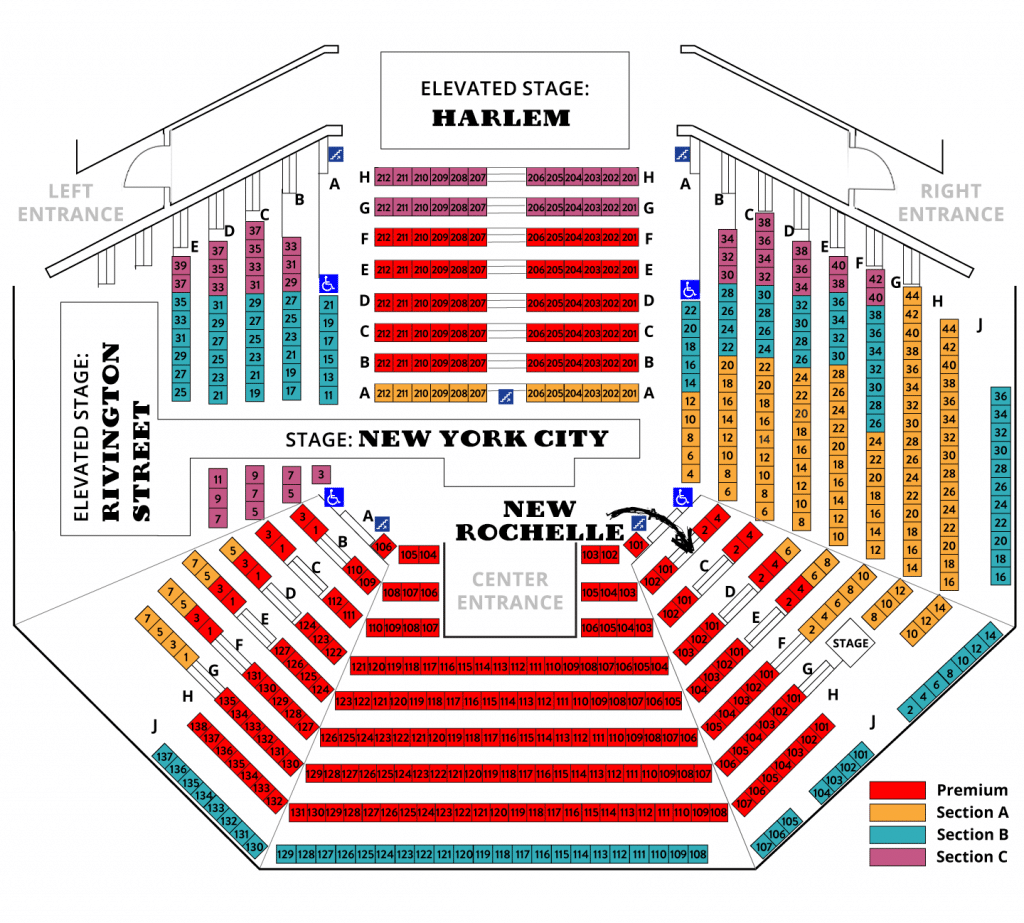 During Ragtime's expansive opening number, you may find yourself delighting in a bird's-eye view of Lauren Kennedy as Mother singing with her family across the way, when an entire Harlem nightclub full of folks come careening down the stairs next to you, cheering on Hamilton star Fergie L. Philippe as Coalhouse Walker Jr. Rehearsals have only just begun, so there's no telling what kinds of excitement our incredible design and creative team have in store for you!
"What we are doing is creating a semi-immersive, reactionary environment in this space," Zi said. "Everything you see, where you are sitting, anything you can touch is fair game in our world."
Immerse yourself in Ragtime! Onstage from November 20–December 15. Get your tickets today!