Subscribe & Save!
Buy Tickets
Book by Terrence McNally
Music by Stephen Flaherty
Lyrics by Lynn Ahrens
Directed by Zi Alikhan
An era exploding, a century spinning
Nominated for thirteen Tony Awards including Best Musical, this triumphant masterpiece bursts forth with show-stopping splendor and unbridled passion. Prepare to be swept away by the diverse rhythms of the turn of the 20th century as three intersecting narratives capture the rich complexity of the American experiment past, present, and future. Cultures clash, people change, and hope shines in the darkness.
"One of the great musicals of the 20th century!"
Chicago Tribune

"Glorious!"
Washington Post

"Dazzling…an astonishment!"
New York Times
AGE RECOMMENDATION
Due to some adult situations, violence, and the contextualized yet recurring use of racial slurs, we encourage all patrons to use their own discretion in determining the appropriateness of the material. Please refer to this plot summary if you have any concerns.
RUN TIME
Approximately 3 hours. Run time includes one 15-minute intermission. (Subject to change.)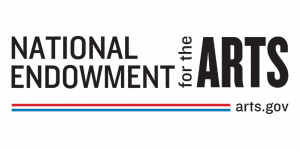 This project is supported in part by an award from the National Endowment for the Arts. To find out more about how NEA grants impact individuals and communities, visit www.arts.gov.
TICKETS AND SHOWTIMES
---
◼︎ Moderate Availability
◼︎ Limited Availability
◼︎ Standing Room Only
MON

TUE

WED

THU

FRI

SAT

SUN

NOV 20

7:30p P

NOV 21

7:30p P, V

NOV 22

7:30p P

NOV 23

8:00p★

NOV 24

2:00p

NOV 25

NOV 26

7:30p C, 👌

NOV 27

7:30p🗣

NOV 28

HOLIDAY

NOV 29

7:30p

NOV 30

2:00pOC
7:30p

DEC 1

2:00p🗣

DEC 2

DEC 3

7:30p🗣

DEC 4

7:30p

DEC 5

7:30p

DEC 6

7:30p

DEC 7

7:30p

DEC 8

2:00p ¿

DEC 9

DEC 10

7:30p🗣

DEC 11

7:30p

DEC 12

7:30p

DEC 13

7:30p

DEC 14

7:30p

DEC 15

2:00p
(click to expand)
Music Director and Piano………………..Mark Hartman
Percussion…………………………… Paul Hannah
Reeds, Music Coordinator……………..Wayne Leechford
French Horn……………………………David Lewis
Violin………………………………..Tasi Mathews
Bass……………………………Sinclair Palmer
Keyboard 2……………………..Alex Thompson
Where Are We Now?
---
As part of our 2019/20 Legacy | NOW season, PlayMakers is hosting a series of post-show conversations facilitated by local artists, scholars, and cultural workers entitled: Where Are We NOW? After select performances, we will invite audience members to gather in an adjacent space for a fluid, dynamic, and intergenerational discussion on the themes of each play. You don't even need to have tickets for that performance in order to join us for the conversation!
---
Thursday, November 21—VISION SERIES
Peek behind the curtain and explore how a PlayMakers production comes together! Join the show's director and design team in an intimate conversation around initial inspirations, design concepts, and fun anecdotes from the rehearsal process.
6:00pm, Studio 101
Wednesday, November 27—SETTING THE SCENE
PlayMakers Resident Dramaturg Gregory Kable leads a pre-show discussion on the context and content of
Ragtime
to help set up the World of the Play.
6:30pm, Studio 105
Sunday, December 1—TALKBACK
Stick around in the theatre after the show for a discussion with PlayMakers Resident Dramaturg Jacqueline Lawton and the cast of
Ragtime
.
Begins at approximately 5:00p
Sunday, December 8—MINDPLAY
"
Ragtime
is Right for the Times" In partnership with the Psychoanalytic Center of the Carolinas, these post-show conversations offer a psychoanalytic reading of our Mainstage productions.
Begins at approximately 5:00p, Studio 105
Tuesday, December 10—WHERE ARE WE NOW?
Join
Pierce Freelon
, professor, musician, social entrepreneur and
Dasan Ahanu
artist, educator, and organizer for a post-show conversation. This dynamic conversation focuses on how popular music in America has influenced or reflected the issues of the day. From Ragtime to Hip-Hop we will explore how music nourished the soul of our country.
Begins at approximately 10:30p, Studio 105