As you may have guessed by the title art, looming over the Paul Green Stage as one of the central images of Jump's scenic design will be a weathered bridge. Old, but sturdy, having connected place to place and person to person for many generations. It's fitting for such a strong visual to be at the center of the most theatrical play of the season here at PlayMakers.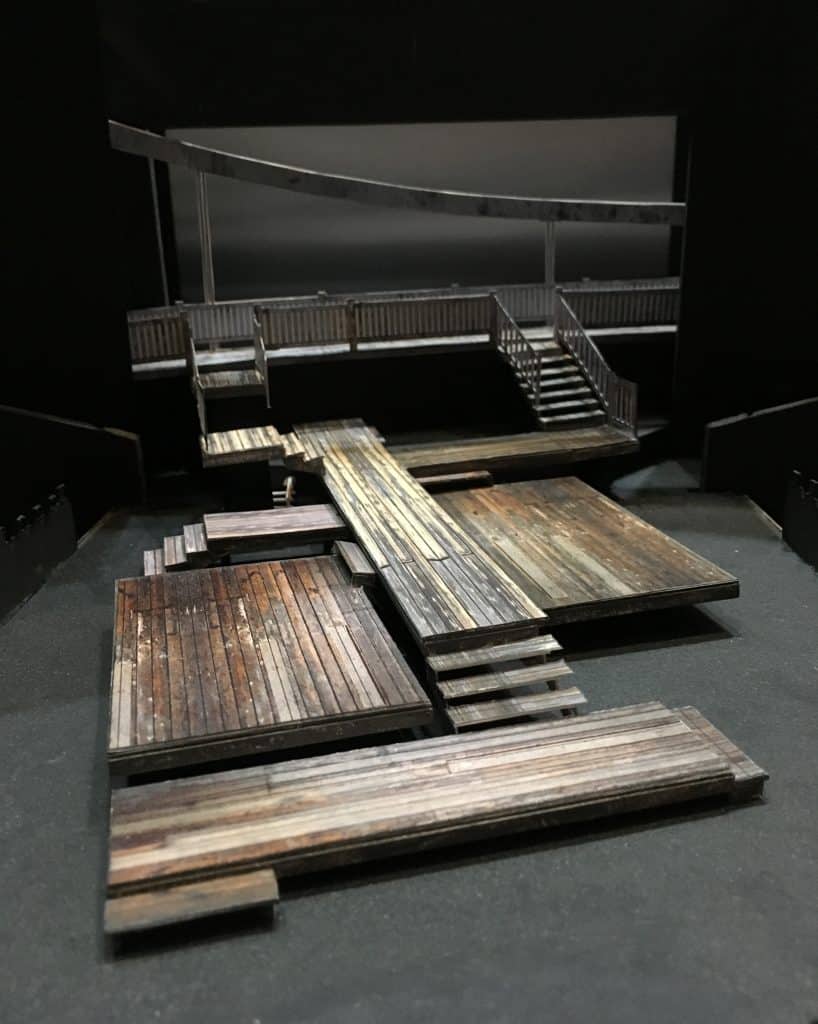 "The theatricality of the play is really exciting for me," said director Whitney White, a Trinity Rep alum and early career director, thrilled to be working on another world premiere. Alexis Distler's scenic design for Jump has a fluid, ethereal feel to it. "Have you ever been on a bridge at night?" said Whitney, "It's creepy, kind of eerie!"
Charly Evon Simpson's world premiere play takes us to several very different locations—a bridge, a street, inside an old house—and because of the nature of our stage, they all have to live in the same basic location. Whitney plans to play with this idea a little bit. "Maybe the house is always there," she said on the first day of rehearsal. "Maybe we still see Dad downstage in the house while Fay and Hopkins are talking up on the bridge."
The open feel of the scenic design also creates the perfect canvas for the rest of the play's theatricality to shine through. "Charly is so specific about the sound in the world," said Whitney, "and how sound and lighting are carrying you away on this wave as you experience things over a second time and the world flickers around you."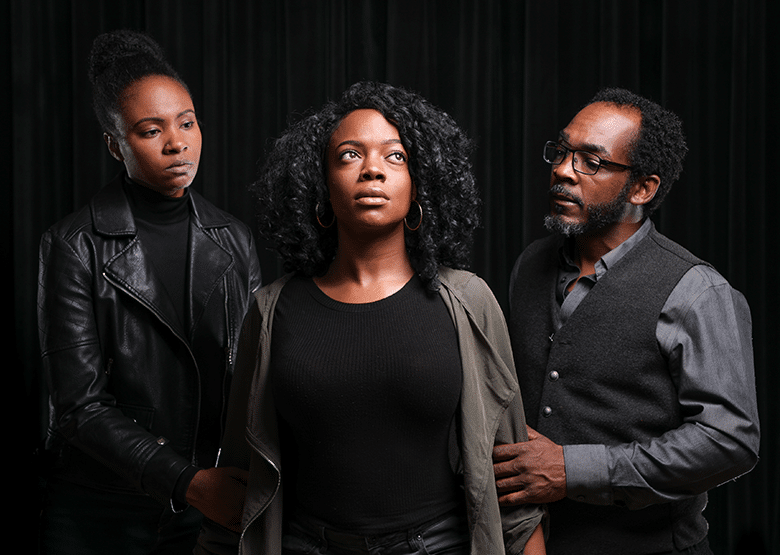 And in the midst of this theatricality? The very normal, very real, very intimate portrayal of one family processing their grief.
"We carry our grief like a little backpack. I look forward to seeing how these characters to that. And when it finally does come out, what does it look like?"
Whitney White, director
As Whitney noted, it's quite rare in the theatre to see a family of color going through grief in a quiet manner. Instead of the hyper-exaggeration we're used to seeing in modern fiction, Jump scales this grief closer to life-size and leaves the looming to the bridge.
Jump opens at PlayMakers on January 26, but you can save up to 20% off the regular ticket price by attending a Preview, January 23–25. Get your tickets today!