by Charly Evon Simpson
directed by Whitney White
An unexpected bridge between sorrow and hope
In the whimsically theatrical world of Jump, lights flicker, hearts heal, and you never know what surprises might literally fall from the sky. Discover the magic of hope in the midst of grief and the promise of human connection as two strangers find solace on a bridge.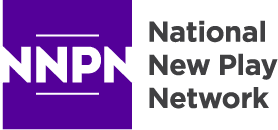 PlayMakers is proud to take part in the National New Play Network Rolling World Premiere of this work by emerging playwright Charly Evon Simpson.
This production contains the smoking of herbal cigarettes and water-based vapes, plus the use of water-based haze.
CONTENT ADVISORY
This play contains some coarse language and deals with themes grief, depression, and suicidal ideation. We encourage all patrons to use their own discretion in determining the appropriateness of the material.
RUN TIME
TBA
Meet the Playwright
TICKETS AND SHOWTIMES
MON

TUE

WED

THU

FRI

SAT

SUN

JAN 23

7:30p P

JAN 24

7:30p P, V

JAN 25

7:30p P

JAN 26

JAN 27

JAN 28

JAN 29

7:30p C, 👌

JAN 30

JAN 31

FEB 1

FEB 2

FEB 3

FEB 4

FEB 5

FEB 6

FEB 7
FEB 8

FEB 9

FEB 10

2:00p ¿